Finally, my brother just graduated nursing school and, believe it or not, is having difficulty finding a job. For his sake and anyone else who might benefit, here's
Sample Nursing Interview Questions and Answers
, submitted to this edition of CoS by an interview help site.
Now in its fourth year, Change of Shift is the blog carnival for nurses, by nurses. I'll be your host today. It's August and school is looming around the corner, so kids everywhere are scrambling to waste time and do as much nothing as possible. What better way to dampen your brain activity than with video games? So here it is, your video game themed Change of Shift Vol 4 No 3: The Revenge!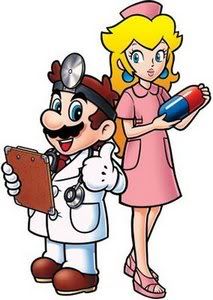 You might have heard that
two nurses in Texas were fired and charged with felonies
because they reported concerns about a physician to the Texas Medical Board. They reported their concerns anonymously, but were tracked down by the sheriff's department at the instigation of the physician. No, I'm not joking. Taralynn Mackay, a Texas nurse and attorney who authors the excellent blog A Nurse Attorney's Thoughts,
gives her impression of the situation here
and also offers
contact information for the county attorney in their case
if you'd like to help.
Speaking of controversial lawsuits, Reality Rounds posted about Catherina Cenzon-DeCarlo, the New York nurse who alleges she was coerced into assisting an abortion, in
"Forcing" a Catholic Nurse to Assist with an Abortion: A Nurse's Perspective
. The comments are as interesting as the post, coming from real-world OB and OR nurses. And be sure to follow RR's link to the original New York Post article.
Amy Romano, the nurse-midwife who heads up the blog
Science and Sensibility
, submitted the article
When Push Comes to Shove
. It's an analysis of the evidence against fundal pressure, the practice of pushing down on a woman's belly to assist a vaginal delivery. Since L&D nurses are often asked to perform fundal pressure, she wanted to run it by the CoS readership. S&S in general is a great blog for research summary and analysis, with a healthy dose of critical thinking, and this is no exception.
Kim McAllister of Emergiblog published a great article in
ADVANCE for Nursing
about a recent study on
violence against emergency department nurses
. She talks about how to improve the culture of safety in the ED and how to stand up for yourself. One of her excellent points is that a nurse who is discouraged against reporting acts or threats of violence is being victimized twice.
Kim also posted about having been a nurse blogger for four years, thanks all those who mentioned her blog-birthday, and gives some cool geek-stats (1,026,888 pageviews, 0.55 posts published per day), in
With A Little Help From My Friends
.
RehabRN posts about
a week in the life of a rehab nurse
, which includes exploding colostomies, ghosts, and dealing with the deaths of patients.
Over at NurseConnect, Nurse Kathy writes about encountering yet another customer service brainwashing program, full of catchy acronyms, themes, posters, classes, which promises to overhaul her hospital's image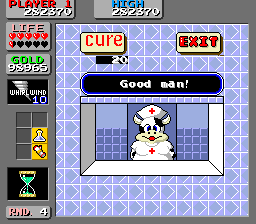 and make all their customers happy. She gives her opinion on the one thing that really gives people a good impression of their healthcare staff, in
Brag About Your Colleagues
. I have to agree; if you're complaining about the night shift in front of a patient, you're not imagining how it must be for that patient who has to sleep in the care of that night shift. Also at NurseConnect, Nurse Laura talks about what makes a scrappy, persistent nurse tick in
Extraordinary Nurse Secrets? Blood, Sweat & Grit!
Sean Dent talks about reading doctor's handwriting (
"You did take the 'hieroglyphics' class in school didn't you?"
) and how nurses are often not much better.
Milk Chocolate Midwife, who remembers being uncomfortably handled, literally, by a know-it-all nephrologist, wants fewer "good patients" who are afraid to ask questions or complain, and more patients who are actively involved in their own healthcare, as she writes in
Playing Doctor
.
The anonymous author of Hands Are For Catching, a CNM blog, is upset at the American College of Nurse Midwives (ACNM) for
their legislative actions against non-RN midwives
. It seems ironic that the representative body of CNMs, who have themselves been in danger of being legislatively eliminated by obstetricians, would in turn try the same with "lay" professional midwives.
Running Wildly, an ED nurse (who may be delivering her new baby any day now), posted in
"Nurse!"
about how her five year old, his friends, and indeed the whole neighborhood think of her as
the nurse
, the person you go to when you need information, advice, or (if you're five) help with your scuffed knee.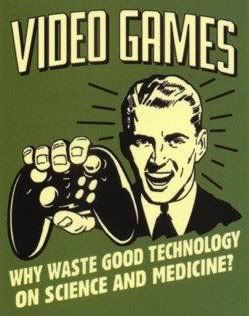 Pallimed published an article about
Improving Palliative Care in the ED
. Because palliative care is such a problem (otherwise why would these people who have MDs who presumably should be doing palliative care are instead coming to the ER?) they're asking anyone with experience in palliative care to define it as a specialty (in one sentence, if they can). I thought it could use some nursing input, so have at it!
Edwin Leap posted a column in
Emergency Medicine News
about how the
time-out before surgery
, which we, as nurses, are supposed to initiate in order to
save doctor's careers
protect our patients, may not be completely appropriate in all situations, i.e. preparing for emergent chest tube insertions in trauma.
Dean Moyer at the Back Pain Blog analyzes a study of massage therapy in advanced cancer patients with chronic pain, in
Massage Therapy and Back Pain Relief
. He's encouraged by the results and thinks it might apply to back pain sufferers—of which more than a few are nurses.
Emily Thomas listed the Top 10 Nurses in Pop Culture (I did not know that nurse being kissed by a WWII soldier had a name) as well as 50 Terrific Social Sites for Nurses. I can put a good word in for
allnurses
, which I go to frequently for career advice (there's 5,000 people on there a day - somebody has the answer to your question!) as well as their extensive and searchable history of
news stories
submitted by members.
THANK YOU! BUT THE PRINCESS IS IN ANOTHER CASTLE!
That's it for this edition of Change of Shift. Comment if you saw something you liked, and please mention it in your corner of the blogosphere. The next edition is at
Emergiblog
on August 20, and you can submit to it by filling out this
submission form
. And remember you can follow all the Changes of Shift by
subscribing to its feed
.
In the making of this Change of Shift, my two-year-old managed to raid the fridge, walk around the house with a gallon jug of milk, splash Betadine all over the bathtub (where the heck did he get that?!), steal my stethoscope out of my bag, and paint his entire body with watercolors.