Darn it, I still like my
modern birthing beds
post from ages ago. It's a mind-boggling idea. People made these large expensive Transformer-like contraptions just to facilitate laying women flat on their back to push babies out? And to defacilitate any kind of human contact with the mother, except by the doctor? Next they'll invent vacuum pumps to just pull babies out without any human touch whatsoever, like we're milking cows at a dairy plant. Except they already kind of do.
You could put the
AVE turbo birthing beds
driven by maternity commandos up against a giant robotic
KOKEN LM-064 Full Body Pregnancy Simulator
(with storage case) in some kind of postapocalyptic American obstetric horror film.
This bumping of a thread, of sorts, was brought to you by the Livejournal user I ran across who made the icon above. Thanks!
EDIT: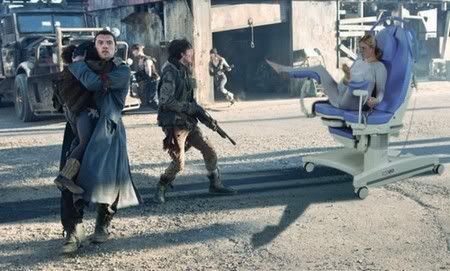 Sweet. Nuff said. Courtesy of
VBAC Lady
's graphic designer friend.